New Ad Campaign Urges Californians to Buy Legal Weed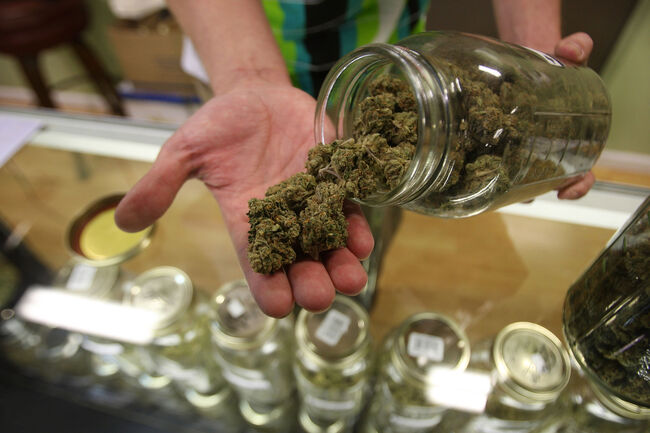 California has launched a new digital ad campaign to urge its cannabis-loving residents to #BeWeedWise and only purchase their marijuana from licensed dispensaries in the state.
The new campaign is meant to encourage consumers to "only purchase cannabis from licensed businesses" as well as warn "unlicensed businesses to become licensed."
"For example, Get #weedwise digital advertising, shown in the samples above, will warn consumers about dangerous, foreign material – including chemicals, mold and fecal matter – that can be found in illegal, untested cannabis," the website says of the campaign.
California is one of 11 states in the country that's legalized recreational marijuana, but expected revenues from taxes on cannabis consumption has not met initial estimates, something officials are blaming on the unlicensed businesses and black market that still exists. Proposition 64, approved by voters in 2016, was designed to take on the black market, something that has not yet happened.
"We believe that this campaign will directly impact consumer safety by clarifying that only cannabis purchased from licensed retailers has met the state's safety standards, while sending a clear message to unlicensed businesses that they need to get licensed or shut down," said Lori Ajax, Chief of California's Bureau of Cannabis Control.
People in the Golden State can purchase up to one ounce of cannabis per day. Medical patients in the state can buy up to eight ounces per day.
Californians who might be curious about the legal status of their favorite go-to dispensary can check the Bureau's online license search here: www.CApotcheck.com.
Photo: Getty Images